TAKING TEAMS & LEADERSHIP FROM GOOD TO GREAT
Hi!

Привет

!

Hola!

Sa

lut!

こんにちは

!
I am a Scrum Master, Agile Coach & founder of Maykit Projects. With over 12 years of experience in projects I have learnt how to grow team from good to great across the globe.
Bringing fun, motivation and drive back into work to bring out the best in the people that run our organisations.
I have industry knowledge across gaming, CRM, rail, tech, pharma and construction.
My motto? Having fun whilst getting stuff done!
that's my company, founded in 2016
Scrum Master
Agile Gaming
UK
2019
Market Lead
Serialisation
Russia - Saudi - GNE - Egypt
2019
Agile Project Manager
HR Divestment
Russia
2018 - 2019
Agile Coach
Exec & Team Coaching
Canada
Current
Multidimensional Engagement
Building High Performing Teams
Challenging the Norm Positively
Connecting Teams & People
Coaching Individuals & Teams
Communication
Team Leadership
Injecting Energy
HIGH PERFORMING TEAMS


DON'T

HAPPEN BY ACCIDENT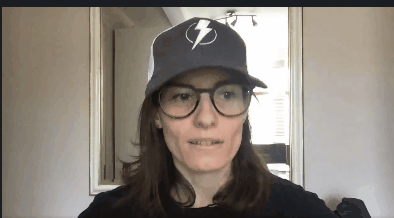 the team wanted a reminder to subtask out stories ... so i rapped it... sub-tasking improved!
"Helen is also a strong leader, who is not afraid to instil any necessary change.​ Strong willed, intelligent, determined, adaptive and a great communicator."
​
- Market Project Manager -
"Helen learned the personalities in the room and catered to our needs!"
​
- Trainee Candidate -
"Helen was always open to suggestions that could speed up or improve the delivery of the contract. I found her very honest, trustworthy and professional."
- Project Manager -
Salesforce
Agile Accelerator
JIRA
Microsoft
Advanced Scrum Master (A-CSM)
Scrum Master (CSM)
Agile Project Manager
Salesforce Administrator