Coaching individuals, teams and leadership to move from blocked to thriving.
Hi!

Привет

!

Hola!

Sa

lut!

こんにちは

!
I am an Scrum Master, Agile & Cognitive Behavioural Coach.
How did I get here? I started my career 15 years ago in project management, realising my passion to help people, over drowning teams in Gantts charts, I decided to bring a healthier perspective to work and life.
​
What is Cognitive Behavioural Coaching?
Cognitions = Thoughts
Behaviours = Choices
Coaching = Helping you hit your goals
​
CBC can help you think differently to enable you to make choices that align with what you want to achieve. Sometimes this can feel like you're stuck, or you'd like to enhance your life and sometimes it's about clearing the leaves to see the path.
​
Together with Scrum Mastery and Agile Coaching, I am able to help organisations and individuals become a better version of themself. And, let's be honest, it all starts with SELF.
​
Coaching looks at the now and the future, breaking down the chunky psychological blockers on the way.​
HIGH PERFORMING TEAMS


DON'T

HAPPEN BY ACCIDENT
"The airplane stays up because it doesn't have the time to fall." - The Wright Brothers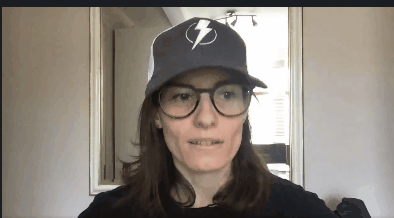 "Helen was always open to suggestions that could speed up or improve the delivery of the contract. I found her very honest, trustworthy and professional."
- Project Manager -
Nor are they unicorns that simply 'don't exist' ... We are human, we are incredible at learning and achieving beyond what we thought was possible. And we CAN do this together.
​
It's OKAY to ask for help, speak up, and be proud to fail fast to get closer to your goal.
​
And we can achieve this, whilst having fun.
​
Fun doesn't have to be forced in the office, create, nurture and grow as a team. Having fun whilst getting stuff done is my motto. Wondering how? By developing a LEARNING organisation.
​
An organisation that LAUGHS at mistakes and sees them as a curve to develop and improve.
"Helen learned the personalities in the room and catered to our needs!"
​
- Trainee Candidate -
Qualifications, Memberships and Experience
IAFPD Certifate in Coaching (inc. CBC)

Certified Performance Coach
Foundation in Coaching (inc. CBC)

Advanced Scrum Master (A-CSM)

Scrum Master (CSM)
Full Member of Association of Project Management

Associate Member of Institute of Leadership & Management
Precrastination

Procrastination

Prioritisation

Career progression

Organisation

Listening to hear

Speaking to be heard

Difficult Conversatins

Self kindness

Emotion Management
Retrospection

Learning games

Scrum Training (Non-Certified)

Agile Training (Non-Certified)

Sprint Planning

Product Backlog Refinement

User Story Writing
"Helen is also a strong leader, who is not afraid to instil any necessary change.​ Strong willed, intelligent, determined, adaptive and a great communicator."
​
- Market Project Manager -